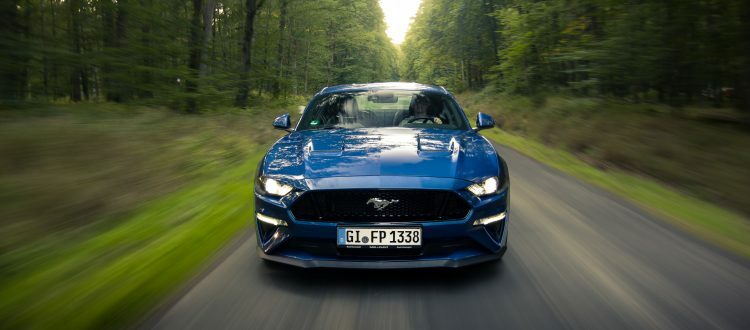 Affordable sports cars: An overview
Affordable sports cars: We introduce you to top 5 cars
Drive a cool sports car at least once in your life: In our last article, we already showed you which exotic sports cars are available for rent and what makes them stand out. But of course, there are also sports car enthusiasts who have to take care of their budget and don't have the money to rent a Bugatti for € 50,000 per day. Still, that doesn't mean that you can't have driving pleasure with sports cars that cost only a fraction of the price! In the following list, we have selected five reasonable candidates that will feasibly refresh one or the other weekend for you:
The US classic excellence: Ford Mustang GT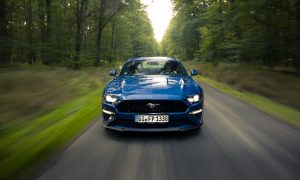 It has to be on top of our list! The Ford Mustang GT, the new edition of the most popular mustang car ever, a driving legend, affordable for everyone, but still the true extreme lifestyle on four wheels. The starting price for the Ford Mustang in Germany is € 48,000! Even among cars for rent, the Mustang GT impresses with its unique price-performance ratio and gives you driving enjoyment with its V8 melody for less than € 200 per a day …
Rent a Ford Mustang GT for example in …
A sports car with a compactness: Audi RS3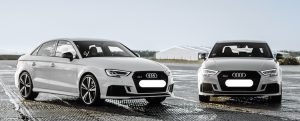 German car manufacturers also know how to build sports cars, providing highly emotional driving pleasure at affordable prices! The Audi RS3 represents a whole armada of Audi RS models combining the liveliness and agility of the small A3 with the sovereignty of its exotic 5-cylinder turbo engine! If you want to put your RS3 in the garage, you can do so for € 54,000. You can also rent this little boost monster for less than € 200 per day!
Rent an Audi RS3 for example in …
Affordable V8 power: Dodge Challenger SRT8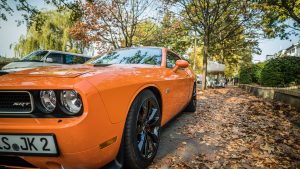 The US cars have always offered "most bang for the bucks" The Dodge Challenger is not the exception and attracts its fans at affordable rental prices with a beautiful look, lots of equipment, and a full V8 beat from its arm-thick tailpipes! The Challenger is currently available in Germany from € 50,000. Or you can rent a well-equipped one for less than € 300 for the full 24 hours!
Rent a Dodge Challenger for example in …
Sports car power meets mass production: Mercedes C63 AMG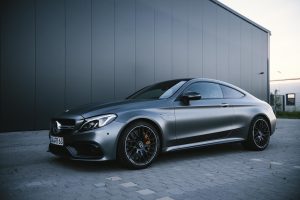 Of course, the AMG models from Mercedes bring prestige to its driver. But it doesn't always have to be the exclusive AMG GT, which is great but also more expensive in the rental price. The solution is a C63 AMG that brings the identical V8 bi-turbo engine with its rich AMG sound, an agile rear-wheel-drive, and driving pleasure at a significantly lower price! Besides, the C63 can be rented for less than € 300 per day!
Rent a Mercedes C63 AMG for example in …
Aggressive optics and a massive V8: Chevrolet Camaro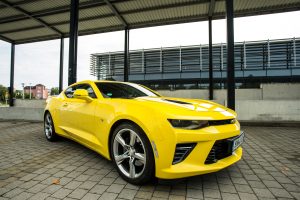 It cannot be different: Anyone who chooses Ford Mustang and Dodge Challenger must also try to drive Chevrolet Camaro! Among the US cars, it comprises a significant one-third in the league. Chevrolet Camaro brings everything that makes the sports car heart beat faster: a massive V8 under the hood, the grim look in the headlights, and the well-known, extensive equipment list. And all of that at an affordable price!
Rent a Chevrolet Camaro for example in …

All horsepower enthusiasts can find on DRIVAR® the right vehicle for rent among over 350 sports cars, luxury cars, and vintage cars in Germany. Just take a look! And if you want to buy one of these affordable sports cars, you will find a trustworthy and competent contact person at our partner CARTIVA …