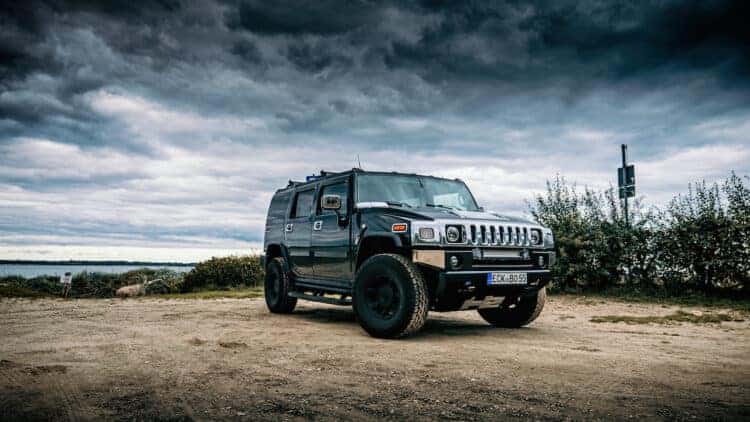 Rent a Hummer H2 in Hamburg


Kenwood head unit with Apple Carplay
Book Now
Also available as a gift voucher!
Order now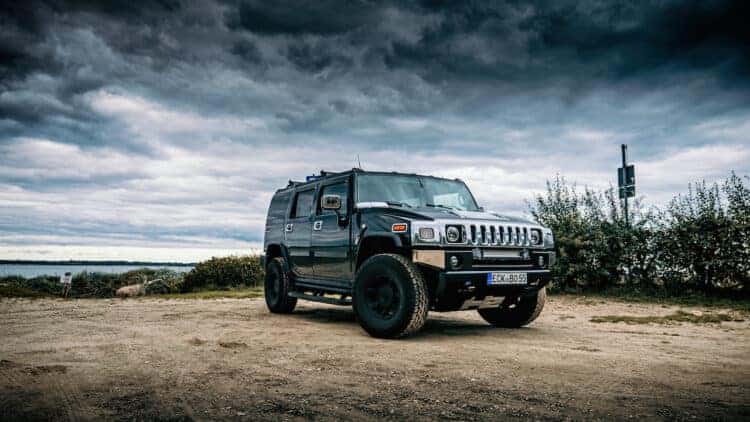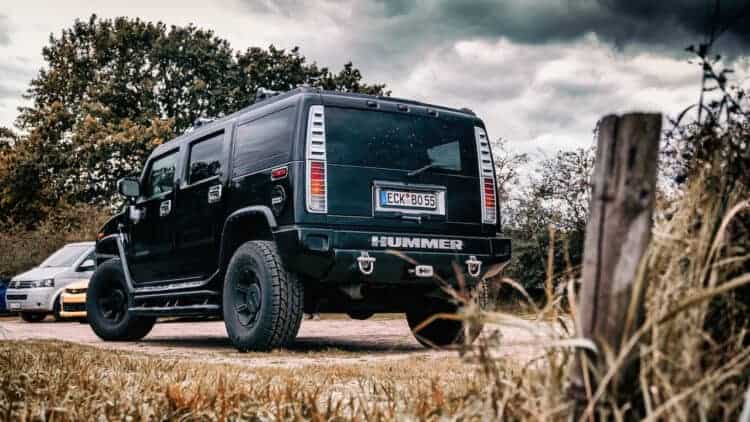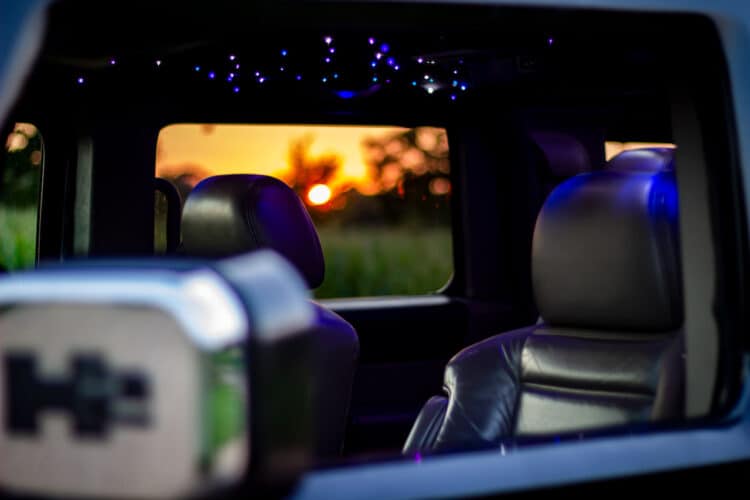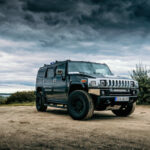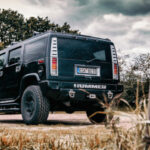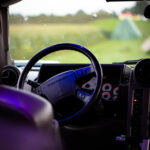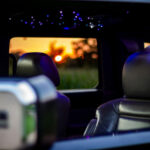 Why you should rent this Hummer H2
American cars were always a bit bigger than their opponents from Europe. But this monster is outdoing everything: The Hummer H2 is the civil version of the very well known HUMVEE military car. And for everybody who wants to know why this is such a special car we´re happy to announce that you can rent the Hummer H2 at DRIVAR now!
The Hummer H2 Luxury: 3 tons of weight combined with a burbling V8
The H2 by the way has to offer a lot more than just it´s sheer weight and dimensions: Many comfort features such as the heated seats, the sunroof, a good sound system or even a backup camera are helping the H2 to master civil terrain as well as rough country roads – Or at least allow its driver to do so. So everybody who is looking to stand in the spotlights or just wants to have one of the most noticeable cars on planet should now rent our Hummer H2.
Technical Details
6.0 Liter V8-engine
330 bhp
all-wheel-drive
climbing ability: 60%
inclined position: 40 Grad
top speed over 160 km/h
Location: Hamburg or Kiel
Minimum age: 25 years
→ NEW: Buy your personal gift voucher for this car! ←
Why rent at DRIVAR®?
» OVER 500 CARS ALL OVER GERMANY AND EUROPE
DRIVAR® is one of the biggest luxury car rental marketplaces in Germany and offers over 500 luxury and sports cars at over 50 destinations all over Germany and in Europe. Our portfolio nowadays also includes some really exotic cars for rent. All cars published on DRIVAR® are personally verified and available. We take it very serious that every luxury car that is advertised on our platform is available at the announced location and our customers have a boundless experience when they rent a luxury car at our marketplace.
» WE´RE HERE FOR YOU
DRIVAR means much more than just renting a luxury car: In case of conflicts or problem DRIVAR® Team will be there for you and assure that your rental will be an unrestricted experience.
» A WIDE RANGE OF INSURANCES
Beside all emotions: Luxury Car Rental is based on trust. The DRIVAR insurance packages allow you to enjoy your dream car without any surprise.
» SECURED PAYMENT
It´s as digital as our business model is: DRIVAR offers you all secured payment methods and makes your rental payment easy, fast and safe
» NOTHING IS IMPOSSIBLE!
Delivering your dream car to your hotel or the airsport? Exotic cars the usually nobody rents? Unforgettable B2B events? DRIVAR is making it possible!
More sports cars around Bremen, Flensburg, Hamburg, Kiel, Lübeck